Consultation Form
Free Consultation Form
Experienced Lawyers
OVER 35 YEARS IN STUART, FL.
Experience matters. And attorneys at Grazi & Gianino have been providing our clients with legal counsel and representation since 1981.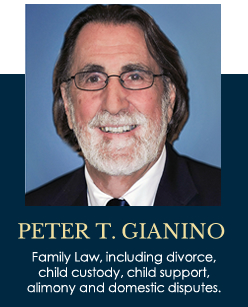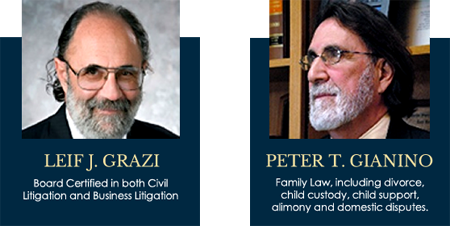 We provide every client with individualized attention. Our attorneys represent clients in Business/Civil/Commercial matters, Domestic/Family matters, Personal Injury/Insurance Matters, and Real Estate/Home Owner Association Matters. Our lawyers represent business/corporate and private, individual clients with the same aggressive and attentive manner.
Call the attorneys at Grazi & Gianino at (772) 286-0200 and let our experience go to work for you!
Specializing In
Our attorneys provide Alternative Dispute Resolution assistance through Mediation or Arbitration.
We have two Mediators, two Arbitrators and one Parenting Coordinator available.